Happy Friday everyone!!!! We have had a few days of bitter cold, but no snow. I am sure we will be getting some....it is December after all. On to today's release.
Snowy Tales
You can pick this kit up this weekend at 20% off.
*This kit was sold previously at another store and is a revamped version.
Amy, one of my Creative Team Members, created this cluster freebie for you!!! So cute...right?!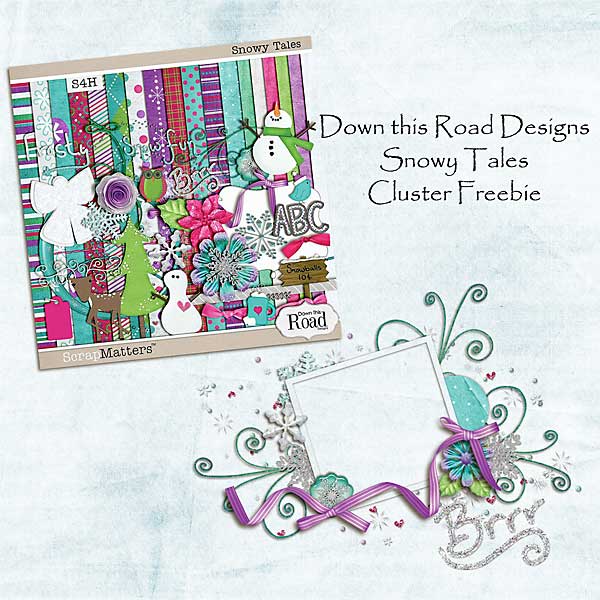 Download
Check out how my Creative Team and the ScrapMatters Creative Team used this kit.